We are happy to help!
Our experts have many years of experience in the field of plastics supply

Our earth's resources are finite
... and in the long term, only a system will be successful that handles them carefully

Economical use of resources
Environmentally friendly recycling - an investment in the future that makes it worth living!

Innovative ideas
As experts in plastic recovery, we provide you with innovative ideas for contemporary disposal solutions.

Well-founded know-how
As the market leader in sustainable recycling, we use in-depth know-how for the entire recycling chain.
The careful use of the limited resources
Since the beginning of the 1990s, Krall Kunststoff-Recycling GmbH have been committed entirely to the environmentally friendly recycling of plastics. Our medium-sized family-run company will always do what is technically necessary, economically sensible and ecologically required. 
The careful use of the limited resources, the ecological recycling of the material and the constant striving for innovations that help to avoid waste are investments in a future, which coming generations will still find as worth living.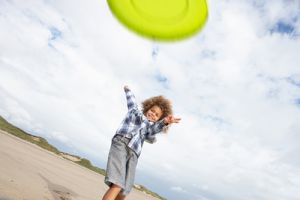 Responsibility for the Future
Qualified and experienced staff carry out the recycling process. Krall Kunststoff-Recycling GmbH actively network in several environmental and recycling associations. Thus, the team of specialists is continuously informed about state of the art developments comprising applicable legal regulations.
The careful use of our limited resources, the ecological recycling of the material, and the constant thrive for innovations contribute to avoid waste. All these are investments in a future that coming generations may still experience as worth living.
Environment as such may be "global" term. For the Krall Group, an environment worth living begins in the immediate surrounding: social responsibility is an integrated part of the company's business activities. It comes without saying that the Krall Group employ a higher number of handicapped staff than is legally suggested.
All our business activities follow the principle of sustainability and are based on three equal central pillars:
a necessary prerequisite for our commitment and investments in what is technically necessary
a visionary and innovative handling of valuable reusable materials to preserve environment and its resources.
our activities are governed by the aim of preserving resources for future generations; an example of our social commitment is our employing persons with disabilities.
Nature generally regulates its growth alone – having an advantage over humans in this respect. Nature has no waste. Only humans have developed materials that evade from the natural cycle: plastics. Nature cannot break them down to their constituents once they have lost their original utility value.
In view of the finitude of the resources of our earth, we are striving for solutions which use them sparingly and treat them thriftily. The Krall plastics recycling experts therefore take nature as a model. We opt for recycling instead of waste.
In order to exploit recyclable materials as a potentials source for a future supply in raw materials, suitable collecting, identification and treatment processes are needed. That is the basis to ensure a return of materials in safe, sustainable cycles. At the end of the day this procedure helps all the partners participating in the economic cycle and makes sustainability possible.